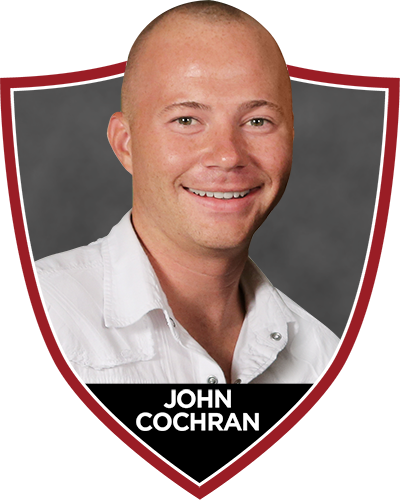 Who Is The King of Systems?
John Cochran (aka – The King of Systems), is the CEO of The King of Systems. John is a multi-million dollar Real Estate Investor from Dayton, OH with a story of unlikely success.
Like many Real Estate Investors, John's early attempts were less than fruitful to say the least. Starting with rehabbing, John bounced from strategy to strategy for the first 8 years of his business, working everything from short sales to tax liens. But after nearly a decade of backbreaking work, long hours, and irregular income, John had nothing to show for his labors but a few rent-to-owns and nearly $600,000 in debt.
Broke, worn out, and ready to throw in the towel, John took a break from his day to day as a Real Estate Investor in last ditch attempt to salvage his dreams of financial freedom. And that's when this story changes from tragedy to victory. Having removed himself from the ins and outs of his failing business, John realized that being a one man show without a single repeatable process or "system" was a formula for failure. If he had any shot at success, he had to start creating systems and building a team to execute those systems so he could start working on his business, instead of in his business. So John went on a systems frenzy, creating over 1,200 video systems, earning him the title "The King of Systems", and things have never been the same.
When John applied his passion for systems to purchasing HUD foreclosures, it was only a matter of time before he cracked the code, discovering HUD's computerized system
After using his HUD system to great personal success, John combined his many systems into one comprehensive course on buying and selling HUD foreclosures, called "HUD Wholesaling".
John now lives his dream of financial freedom as the CEO of The King of Systems and Buyers On Fire, But his primary passion is investing in others. So he and his staff have dedicated themselves to equipping serious Real Estate Investors with the tools and teaching needed to replicate his success, without suffering through the years of failure or debt he went through. ALL CONTENT © 2021 – THE KING OF SYSTEMS ALL RIGHTS RESERVED